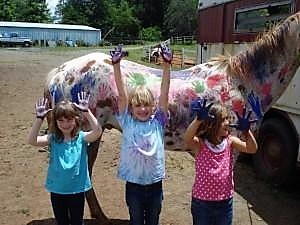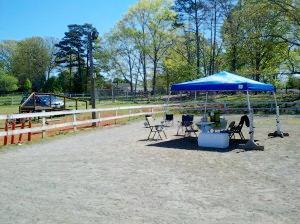 Indoor Parties Coming Soon

These parties are always a big hit and they can be modified for the 5-10 age group or for older kids. Choose from available options to make an indivieual party that will be remembered forever.

Basic Birthday Party starts at just $75 for four children.

Birthday party….it includes a horse to play with, ride, groom, lead, whatever they want to do for a half an hour and then make yourself at home and enjoy a picnic spot for refreshments.
We are really having a good time designing truly unique games and hope to be able to offer indoor parties during bad weather, so they can go all year round.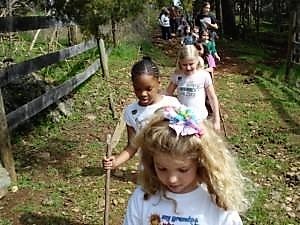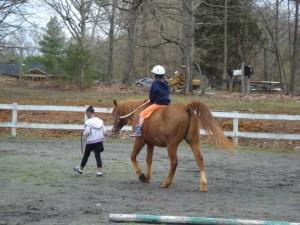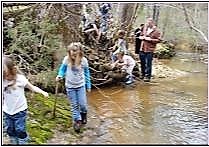 You can edit text on your website by double clicking on a text box on your website. Alternatively, when you select a text box a settings menu will appear. Selecting 'Edit Text' from this menu will also allow you to edit the text within this text box. Remember to keep your wording friendly, approachable and easy to understand as if you were talking to your customer
Unique and interesting options
Not just for birthdays.....
And don't forget that we are also happy to help you celebrate any special occasion not just Birthday Parties. We are happy to accommodate you in whatever way we can to make your day special.
Hike through rough trails and "discover" the hidden creek!

Explore the creek
Paint a live horse or pony.  
Scaverger Hunt across fields

Escape the Room (for tweens and teens
Play horse shoes with real horse shoes
Rubber duck hunt
Crafts
............. AND MORE
Soon: Dress the Pony in costume parts

     Pricing and Build your own party
Watch for new activities in 2019 when the new indoor arena is complete.

YOU WILL NEVER HAVE TO CANCEL YOUR EVENT BECAUSE OF RAIN.